After-school programs at
The Powerhouse are
supercharged with fun!
We offer a range of dynamic after-school programs including Sudden Science, FIRST LEGO League, and Destination Imagination. Our dedicated educators and coaches understand the importance of providing a safe and supportive environment where students can learn, grow, and have fun at the same time!
JOIN OUR SCIENCE CLUB!

Curiosity Club
(formerly Sudden Science)
Sign up for our after-school STEAM club, featuring hands-on lessons hosted at The Powerhouse for students in grades K-5.
Curiosity Club will be held in five week sessions on Wednesday from 3:30pm-5:00pm.
Family and Patron Members are eligible for discounts on educational programs. Please create or log in to your Powerhouse account when registering to receive member or scholarship discounts at checkout. 
Not a member? Join as a Family Member today and receive access to discounted programs. 
Scholarships are available with no documentation needed!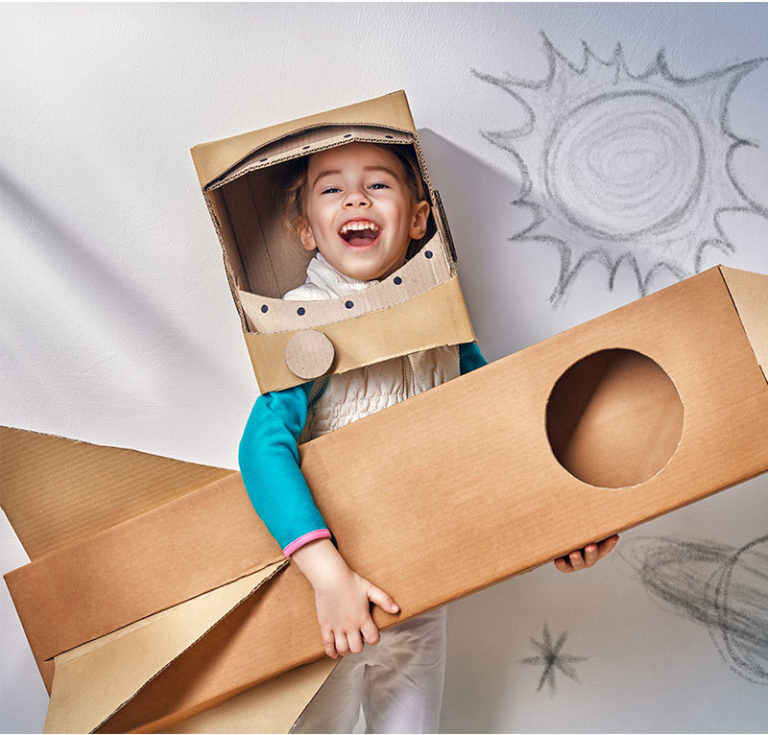 AFTER SCHOOL PROGRAMS
at local elementary schools
All the fun of Curiosity Club, brought to you! These FREE after school programs are hosted at the school site for an hour and a half after school. Young scientists engage in hands-on STEAM lessons with Powerhouse Educators.
For Inspiration and Recognition of Science and Technology

FIRST LEGO League
a global robotics program for kids.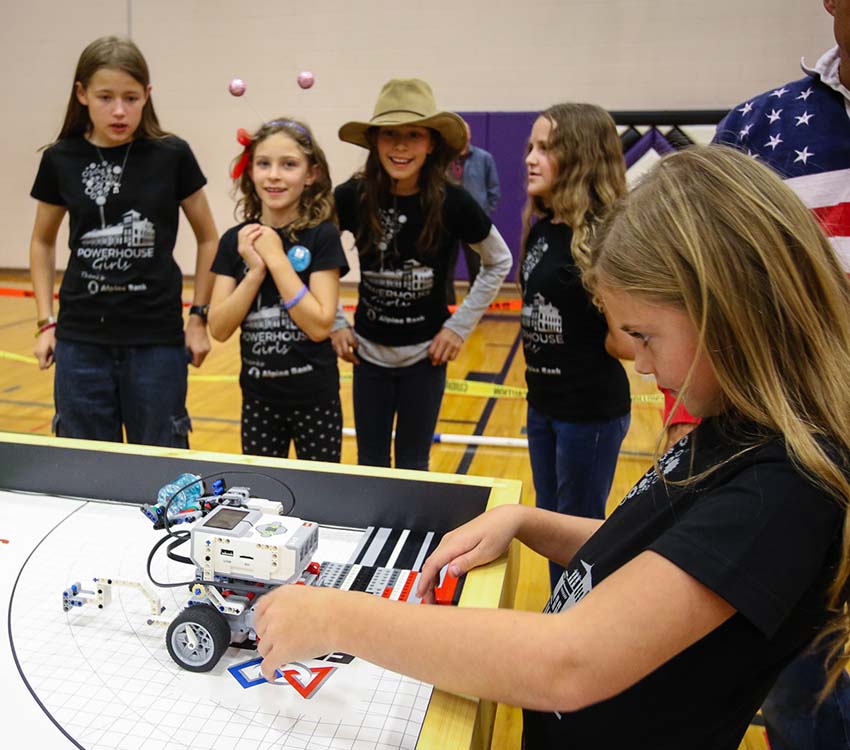 The Durango School District 9-R FIRST LEGO League (FLL) program is coordinated by The Powerhouse.
Lego league is so much more than simply playing with Legos! FLL teams embark on an adventurous challenge based on current, real-world issues. In the August- December season, teams build an autonomous robot using engineering concepts that relate to the FLL annual theme and present their work at the Regional Tournament here in Durango. Post-season activities, such as state or global tournaments, could be possible!
In Explore, teams of students ages 6-10 focus on the fundamentals of engineering as they explore real-world problems, learn to design, and code, and create unique solutions made with LEGO bricks and powered by LEGO® Education WeDo 2.0. In 12-16 after-school sessions, students will complete their challenges. The season runs August- December. Schedules of practices will be announced based on volunteer availability.
Friendly competition is at the heart of Challenge, as teams of 2-10 students engage in research, problem-solving, coding, and engineering – building and programming a LEGO robot that navigates the missions of a robot game. In 12-16 after-school sessions, students will complete their challenges. The season runs August- December. Schedules of practices will be announced based on volunteer availability.
FIRST Tech Challenge students learn to think like engineers. Teams design, build, and code robots to compete in an alliance format against other teams. Robots are built from a reusable platform, powered by Android technology, and can be coded using a variety of levels of Java-based programming. Students prepare in a variety of ways dependent on volunteer availability and program structure, then compete at the Regional Tournament in January (and possibly State in March!)
We need FIRST LEGO League coaches
We need YOU to coach a Lego League Team! Explore coach pairs work with (6) 1st grade- 3rd grade students, and Challenge coaches work with (10) 4th grade – 8th grade students. Coaches will be trained in late summer for practices to start the first week of school and run one day per week for the first school semester. There is no cost to volunteers.
PROBLEM SOLVE WITH KIDS AROUND THE WORLD
Dream big on a Destination Imagination team!
Destination Imagination, or DI, is a global project-based STEAM program for pre-K through University students. The Durango School District 9-R Destination Imagination program is coordinated by the Powerhouse Science Center.
DI team challenges are open-ended prompts for students to design, present, and own innovative solutions to one of seven yearly challenges.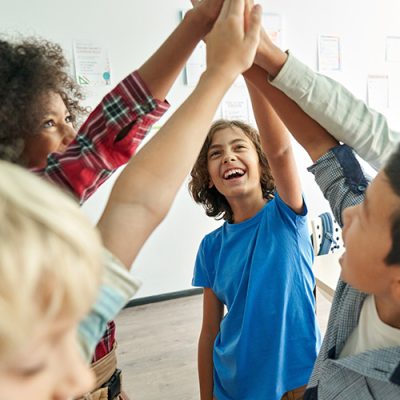 TEAMS
Teams are comprised of 2-7 similar-age students and one volunteer team manager. In the October-March season, students work together to meet the challenge of their choice and present their work at the Regional Tournament with other teams from the area, and even extend to later State and Global Tournaments outside the regional season.9-R Teams will be hosted at each school, with practice schedules announced as soon as volunteers are registered. Use the links below to stay up to date on team information!
COACHES
Coaches are background checked upon registration at no cost to the coach. Trainings are offered on-demand on the DI website, or scheduled live periodically. Coaches would need one consistent day of the week after school to schedule practice.
CHALLENGES
Teams decide together what challenge they would like to participate in, and practice together at weekly after-school sessions hosted at their school. There are 7 members of all ages per team.
SIGN UP
If you're interested in participating – whether competing on a team, volunteering as a team manager, or assisting administratively – please contact Sarah Rogers for additional information.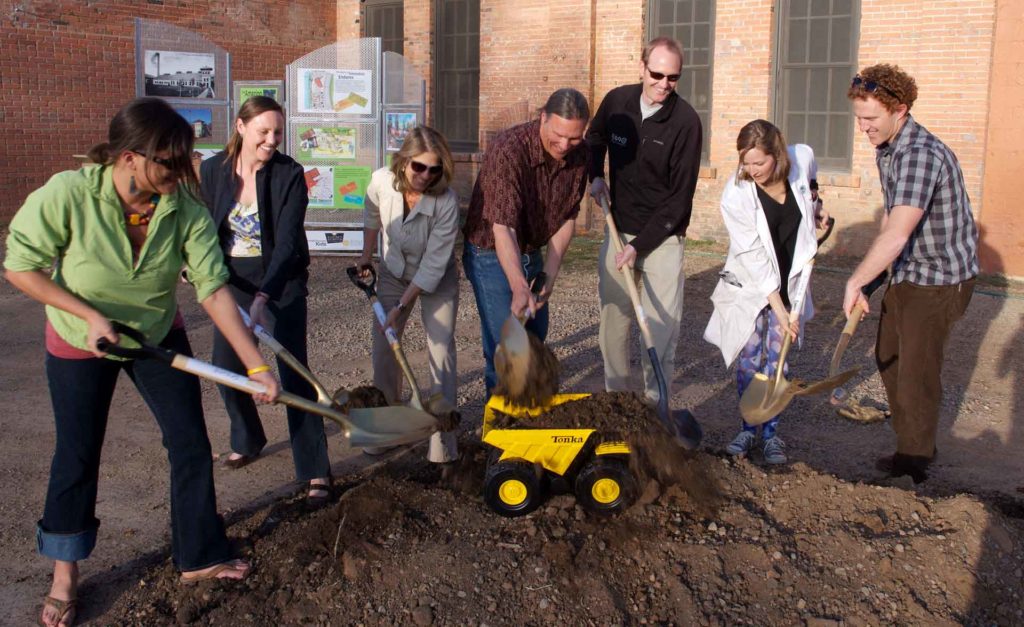 JOIN THE FUN
Become a POWERHOUSE member!
Even better than dropping by for a visit, become a member of the Powerhouse. For a modest annual fee, you and your family will enjoy unlimited access to our ever-changing exhibits and a newsletter to tell you what's happening. You can also take advantage of early program and camp registration, discounts, member-only events, and more. In addition, your Powerhouse membership can give you access to other leading science centers and museums around the country.